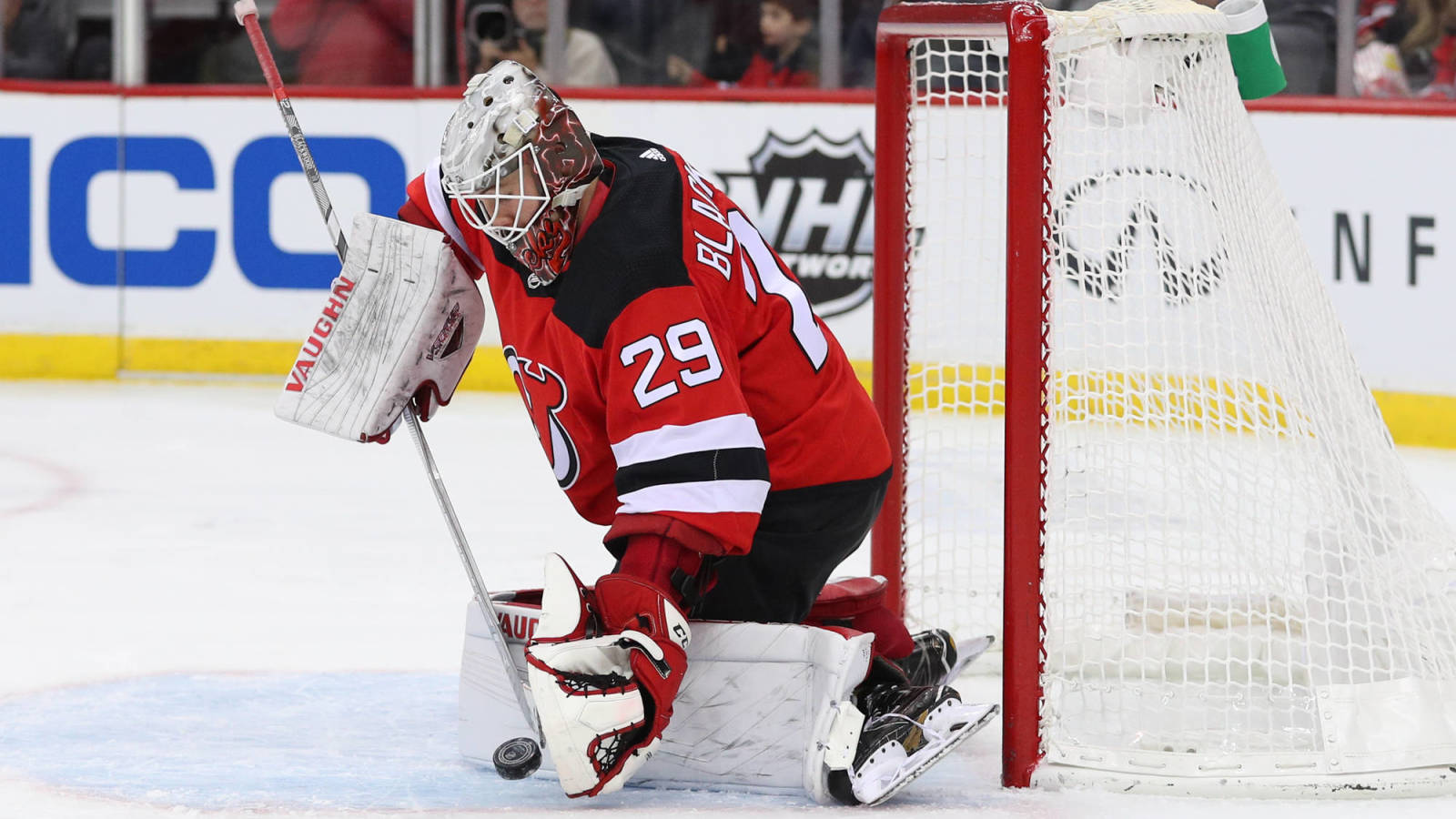 The New Jersey Devils have moved impressive young goaltender Mackenzie Blackwood to injured reserve, retroactive to Jan. 2. Kevin Rooney has been recalled to take the roster spot, but Blackwood will be eligible to return on Saturday if fully healthy.
That means that the Devils will be going with Keith Kinkaid again tonight as they take on the Toronto Maple Leafs, a tough ask for any goaltender this season. Kinkaid has struggled since getting back into the net last week, recording an .870 save percentage since Blackwood's injury. That injury happened last Friday against the Arizona Coyotes, and even though it is not considered serious, it is a tough break for such a young and promising career.
Blackwood, 22, was originally selected in the second round of the 2015 draft as the second goalie off the board. His NHL career got off to a shaky start against those very same Maple Leafs when he allowed two goals on 10 shots in a relief effort in mid-December. Since then however the goaltender has been almost unbeatable, stopping 190 of 199 shots and recording two shutouts. With Cory Schneider's future unclear due to injury and inconsistency, Blackwood looks just about ready to take over for the Devils full-time.
Kinkaid meanwhile is a pending free agent who is playing for his NHL future, something that seems far less certain after his recent struggles. The backup goaltender has had the opportunity to steal the starting job in New Jersey over the past few seasons but will probably have to look for a new home this summer if Schneider can find any semblance of health. A strong run in any opportunity he does get will go a long way toward landing Kinkaid that next gig, whether it's in New Jersey or elsewhere.